What's New
Upcoming Classes
Welcome to SafetyWorks!


The SafetyWorks! Training Institute (STI) is now open. Class size is 24 participants to allow for social distancing and face mask use required unless fully vaccinated. Currently, CareerCenters and other satellite locations are not hosting STI training classes.

Please review the training page listed below for upcoming classes for you to attend.

SafetyWorks! Class Schedule web page
Heat and Cold Information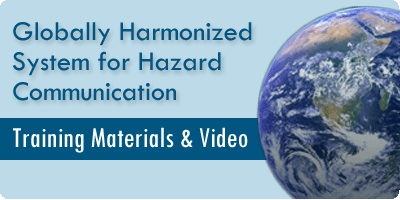 SafetyWorks! has developed several resources to help prepare Maine workplaces for the new Globally Harmonized System standard
SafetyWorks! can help you prevent work-related injuries, illnesses, and deaths and reduce related costs. Our services are free and confidential and we don't issue fines or citations.
We help keep workers safe and healthy. And we help businesses thrive, because you will save 4-6 dollars for every dollar you invest in safety. The old adage is true - it pays to be safe!
SafetyWorks! specializes in practical solutions to help make workplaces safer and healthier.
We want your workplace to be as safe and healthy as possible. Please email SafetyWorks! if there's anything we can do to help you.